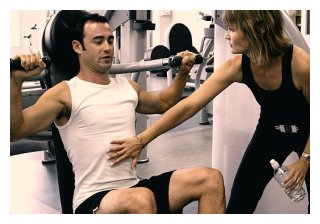 Feeling blue? Stressed? Have you been diagnosed with anxiety or depression, or at least feel like you would qualify for such a diagnosis? You are not alone. With the volume of grim news in the media lately, and the burgeoning stresses of our every day, impacted with the fear of our job security, there's plenty of reason to feel overwhelmed, and thus anxious or depressed.
While medical treatment may seem unnecessary, it is important to start making some changes to improve your outlook on life. Would you be surprised to know that one of the easiest things you can do to combat emotional overload is to exercise? Growing research touts exercise as a beneficial way to boost your mood, with studies showing a dramatic decrease in depression and anxiety relapses in people who exercised for at least the recommended amount of time, 3-5 times per week for at least 30 minutes.
Don't give up hope however, for even 10-15 minutes at a time can improve your exercise and start you on the road to mental recovery so that you feel more inspired to take on larger workout sessions. Still not convinced? Try something fun, and don't see it as a workout. Take an interesting dance class, or a kickboxing class that makes you feel empowered again – all those kicks and punches are sure to rev up your energy and ditch your anxiety!
While science remains inconclusive as to the reasons behind the benefits of exercise on our mental health, there are a few logical reasons that are generally accepted. Exercise increases feel-good endorphins and reduce levels of the stress hormone cortisol. Not only that, but the movement helps us let go of excess muscle tension (common in depression and anxiety), and raises our core body temperature, which is suspected to help us relax.
Regular exercise also has emotional rewards, boosting confidence, distracting us from the often relentless chain of anxious worries that can keep us feeling low. In fact, the distraction alone can be hard to force ourselves into, but greatly rewarding. You may find yourself looking forward to your new distraction more than you expected, and you might discover it's a more affordable and fun way to battle depression or anxiety.
Visit my website
http://www.thewayup.com/